.....news as it happend.....
Online tabloid covering,gossip, crime,scandal,terror and odd news from around the world.

Quote of the day...."Everything that is beautiful and noble is the product of reason and calculation."
man raped and killed his girlfriend's 2-year-old son.

SAN JOSE:22-year-old man in San Jose had been charged on Thursday with beat,suffocate,rape and murder of his girlfriend's 2-year-old son. According to police,the act was committed on January 16 at the couple's home on El Cajon Drive in the Seven Trees neighbourhood. The mother said after putting the boy to bed that January 15,the night before he was found injured with his 8-year-old sister in a bedroom,she took her 5-month-old child to sleep to sleep with her and Lopez in another bedroom. Police said,the mother went to the children's room the next morning and found the boy unresponsive in a different bed and dressed in different clothes. He was rushed to hospital where he was pronounced dead. After a searc of the house,the boy's original clothes was found in a garbage can beneath another bag of garbage. Subsequent autopsy revealed a skull fracture,brain swelling,bruising on his cheeks. Police say a swab of the boy's rectum lab test showed the presence of semen.
Created at 2016-01-31 07:28:27
Back to posts
UNDER MAINTENANCE
Meet pretty romantic girls you never met before,who're ready to make your day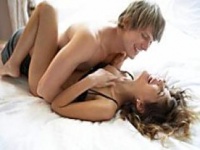 click Here
Need cheap domain name and 24/7 reliable blog or web host services that gives you more than you paid for?
DomainKing
is just the place.And you can pay with the local currency too.