.....news as it happend.....
Online tabloid covering,gossip, crime,scandal,terror and odd news from around the world.

Quote of the day...."The essential conditions of everything you do must be choice, love, passion."
MAIDA YAKUBU:WHY SOME OF US STAYED WITH BOKO HARAM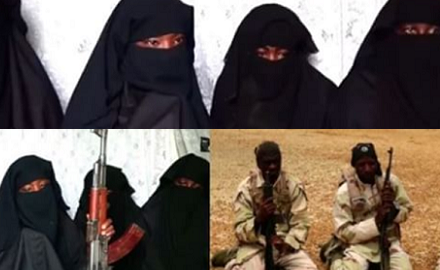 ON Saturday after the release of 82 Chibok school girls,among the over 200 girls abducted by the dreaded Islamic terror group Boko Haram in 2014,a new video has been released online by the extremist. In the video clip which was made public by Nigerian journalist Ahmad Salkida,who is known to have direct access to the terror group,four of the Chibok girls still under the captivity of the extremists are seen holding a AK47 gun. A girl wearing black hijab with only the eyes seen who identified herself as Maida Yakubu,speaking in hausa onbehalf of the others said:"I don't want to return because they are living in the city of infidels,we want them to come and follow this religion for us to have rest in heaven. She also said,she wants her parents to repent and follow Allah's religion for their(girls) salvation. However,some thinktanks believes the video clip was just a cheap propaganda and said the girl could have spoken under duress.
Created at 2017-05-14 02:27:39
Back to posts
UNDER MAINTENANCE
Meet pretty romantic girls you never met before,who're ready to make your day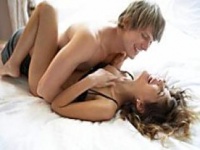 click Here
Need cheap domain name and 24/7 reliable blog or web host services that gives you more than you paid for?
DomainKing
is just the place.And you can pay with the local currency too.