.....news as it happend.....
Online tabloid covering,gossip, crime,scandal,terror and odd news from around the world.

Iraqi forces gained ground over the Islamic State militant in the battle to retake Ramadi.
in the news
The Iraqi forces,pro-Sunni fighters and Shi'ite paramilitaries on Sunday pushed out the Islamic State fighters out of Husaiba al-Sharqiya,which was about 10km east of Ramadi town.

The Iraqi security forces backed by Shi'ite militia and pro-government Sunni tribal fighters launched a counter-offensive on Saturday against the militants,who were pushing to take another key military base after taken Ramadi.

At the same time planes intensified their air attacks on the insurgents positions on the opposite of river Euphrates where the militants were launching mortals and siper fire to stop the government forces advance.

A police major and a pro-government Sunni tribal leader said the morals of the government forces are high after the arrival of reinforcements and loads of ammunition and they are sure to sweep them out of the area soon.
Created at 2015-05-24 03:27:40
Back to posts
UNDER MAINTENANCE
Meet pretty romantic girls you never met before,who're ready to make your day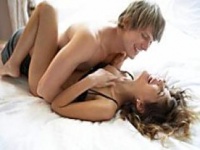 click Here
Need cheap domain name and 24/7 reliable blog or web host services that gives you more than you paid for?
DomainKing
is just the place.And you can pay with the local currency too.