.....news as it happend.....
Online tabloid covering,gossip, crime,scandal,terror and odd news from around the world.

Saudi Arabia's king vowed to drastic action against those behind the sucide bombing that killed 21 people.
in the news
King Salman of Saudi Arabia said on Sunday that those behind the sucide bombing that killed 21 people in a mosque will never go unpunished.

He said the mastermind and their supporters will be brought to justice.

"We were grieved by the gravity of the crime of this terrorist aggression which contradic our faith,Islam and humanitarian values",he said in a massage to the Interior Minister,Crown Prince Mohammed bin Nayef.

"Any participant,planner,supporter or sympathizer with this heinious crime will be held accountable,tried and will receive the punishment he deserves"

He said Saudi Arabia will not stop fighting terrorism.
Created at 2015-05-24 02:52:07
Back to posts
UNDER MAINTENANCE
Meet pretty romantic girls you never met before,who're ready to make your day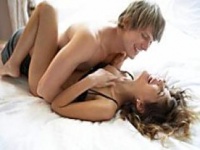 click Here
Need cheap domain name and 24/7 reliable blog or web host services that gives you more than you paid for?
DomainKing
is just the place.And you can pay with the local currency too.