.....news as it happend.....
Online tabloid covering,gossip, crime,scandal,terror and odd news from around the world.

Quote of the day...."The best way to keep your friends is not to give them away."
The Islamic State(IS) unstopable rampage across the desert terrain countries.
The Islamic State fighters using the advantage of the civil war between the two rival governments in Libya,took off from Derna.

Derna a jihadi strong hold east of Libya and they spread to Benghazi,Libya's biggest eastern city which control is divided among armed factions.

Right in Libya the insurgents have become a formidable force with occupation of Sirte,Muammar Gaddafi's home town.

Last week they overrun Ramadi,a key military base in Iraq.The fit which have left the U.S military in an uncomfortable situation.

On Wednesday the militants claimed another landmark victory seizing the historic desert city of Palmyra in Syria,barely five days after taken Ramadi.

Palmyra is the home to some of the world's antiquity.

Late Thursday they took Syria's Al-Tanaf crossing on the Damascus-Baghadad highway.

Driven out of the Iraqi city of Tikrity some months back by the U.S military,the Islamic armed group within a short period is currently holding swarth of territories in Iraq and Syria.
Created at 2015-05-23 05:18:22
Back to posts
UNDER MAINTENANCE
Meet pretty romantic girls you never met before,who're ready to make your day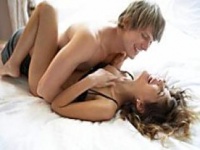 click Here
Need cheap domain name and 24/7 reliable blog or web host services that gives you more than you paid for?
DomainKing
is just the place.And you can pay with the local currency too.