.....news as it happend.....
Online tabloid covering,gossip, crime,scandal,terror and odd news from around the world.

Quote of the day...."Everything that is beautiful and noble is the product of reason and calculation."
A 140 foot bullet-proof cross erected in Karachi as a symbol of hope.
In the news
A christian Pakistani businessman,Parvez Henry Gill embacked to do something extral-ordinary to bring spiritual hope for the Pakistan christians.

Gill is building a 140 foot bullet-proof cross at the Gora Qabristan Cemetary.

He claimed he had a dream in which God asked him to do something for the christians in Karachi four years ago.

He decided to build the cross which is the largest cross in Asia.

The purpose of the cross project was kept secret,but when it was revealed,20 Muslims workers quit to show their disapproval.But one man remained.

Mohammad Ali,the remained Muslim worker on the building said the cross is "work of God".

He works 14/7 and said his reason of commitment to the work is of Gill's support of his family.

Karachi is a country made up of 21 million population with only one million christians.

In Pakistan the christians are often marginalised and face hostility.In 2013,100 people were killed in a church sucide bombing.

Gill says the cross will be a symbol of God for worry-free.
Created at 2015-05-23 00:38:49
Back to posts
UNDER MAINTENANCE
Meet pretty romantic girls you never met before,who're ready to make your day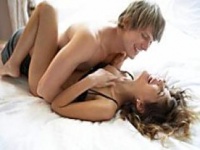 click Here
Need cheap domain name and 24/7 reliable blog or web host services that gives you more than you paid for?
DomainKing
is just the place.And you can pay with the local currency too.