.....news as it happend.....
Online tabloid covering,gossip, crime,scandal,terror and odd news from around the world.

Quote of the day...."Everything that is beautiful and noble is the product of reason and calculation."
Fuel supply scarcity hit harder on Nigerians.
In the news
Just barely seven days to the handing over power to the newly elected government of Mr.Mohammodu Buhari,the Nigerian populace faces hardship in obtaining petroleum product for their businesses.

In nearly all the filling stations that have the product to sell,you see long queues of human and vehicles.

However,those filling stations that were selling sell at their own decided prices,rather than the government's stipulated price of #87.00.

These filling stations sell between #175.00 and #200.00.per litre.

And owing to this,trasportations and food stuffs' prices has gone up,with an increase of about 200percent.

On this,the black market operators are having the best of their time as make fast and fat money.

Some marketers who spoke on the development said that the situation was mainly due to the strike embacked on by the petroleum tanker driverds who are members of the Nigerian Union of Petroleum and Natural Gas Workers.
Created at 2015-05-22 10:48:01
Back to posts
UNDER MAINTENANCE
Meet pretty romantic girls you never met before,who're ready to make your day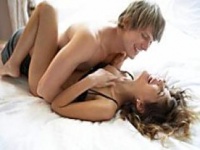 click Here
Need cheap domain name and 24/7 reliable blog or web host services that gives you more than you paid for?
DomainKing
is just the place.And you can pay with the local currency too.