.....news as it happend.....
Online tabloid covering,gossip, crime,scandal,terror and odd news from around the world.

Quote of the day...."The most worth-while thing is to try to put happiness into the lives of others."
The mastermind behind the Safoora Goth massacre and assasination of T2F Director Sabeen Mahmud has been apprehended by the police.
In the news.
Sindh Chief minister,Syed Qaim Ali Shah on Wednesday said police have arrested the mastermind behind the Safoora Goth killings and murder of Sabeen Mahmud.

The suspect is an engineering student,named Saad Aziz.

Those arrested after the Safoora Goth massacre confessed to the killing of Sabeen Mahmud.

The group also confessed to be involved in carrying out the attack on American professor Debra Lobo.

According to Shah,the arrested suspects admitted of being involved of preaching and brainwashing people to embrace the act of terrorism as well as providing training to aid them carry out terrotrist activities.

The police recovered from them three AK47s,seven 9mm pistols,five grenades and large numbers of explosives,including laptops and terrorist related books.
Created at 2015-05-20 23:41:40
Back to posts
UNDER MAINTENANCE
Meet pretty romantic girls you never met before,who're ready to make your day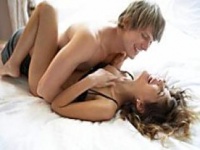 click Here
Need cheap domain name and 24/7 reliable blog or web host services that gives you more than you paid for?
DomainKing
is just the place.And you can pay with the local currency too.