.....news as it happend.....
Online tabloid covering,gossip, crime,scandal,terror and odd news from around the world.

Two sisters in Dublin assaulted by the men they met on facebook
In the news
Two sisters,Amy 21,and her sister Nicole,19 got more than what they bargained for when they met their men on facebook.

The sisters from Tallaght in Dublin told Irish Independent that they started chatting with the men three weeks ago and later agreed to meet each other on Thursday in Newbridge,county Kildare.

But unfortunately for the two sisters they ended up in 'prison'.

They said they were tired up with rags,had their hair pulled,pushed to the ground and kicked repeatedly in the head.

Luckily they were freed but were severely injured in the head.

A man found them and drove them to hospital.
Created at 2015-05-20 14:45:42
Back to posts
UNDER MAINTENANCE
Meet pretty romantic girls you never met before,who're ready to make your day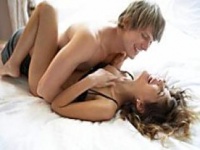 click Here
Need cheap domain name and 24/7 reliable blog or web host services that gives you more than you paid for?
DomainKing
is just the place.And you can pay with the local currency too.