.....news as it happend.....
Online tabloid covering,gossip, crime,scandal,terror and odd news from around the world.

Quote of the day...."The best way to keep your friends is not to give them away."
Iraqi forces beat back IS attack near Ramadi.
In the news
Over the night the Islamic State militants attack to take Anbar was fought off by the government forces,offcials said.

The insurgents attacked government forces in the town of Husaiba al-Sharqiya,which was about halfway between Ramadi and the Habbaniya military base where the Shia militia fighters have assembled for the counter-attack to retake Ramadi.

Ramadi have fallen to their hands some days back,with the government troops leaving behind in their retreat large amounts of supply to the advantage of the militants.

Habbaniya base is inbetween Ramadi and Fallujah,which was under the control of the Islamic State fighters for more than a year running.And is about 50km from the Iraqi capital.

The insurgents aim is to connect Ramadi and Fallujah to give them wider territory and the seems fully prepared.

As the counter-attack builds up,the insurgents have set up defensive perimetres and laid landmines,and their black flags flying over the main mosque building and other buildings in the town.
Created at 2015-05-20 10:27:52
Back to posts
UNDER MAINTENANCE
Meet pretty romantic girls you never met before,who're ready to make your day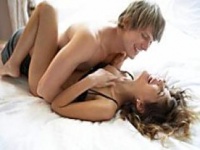 click Here
Need cheap domain name and 24/7 reliable blog or web host services that gives you more than you paid for?
DomainKing
is just the place.And you can pay with the local currency too.