.....news as it happend.....
Online tabloid covering,gossip, crime,scandal,terror and odd news from around the world.

Quote of the day...."Everything that is beautiful and noble is the product of reason and calculation."
Man wrongly imprisoned for 40yrs sued police detectives.
In the news
A man who spent nearly 40-years in prison for a murder he did not commit filled a federal lawsuit on Tuesday against the city of Cleveland and the police officers whom he said helped frame him in 1975.

Ricky Jackson was convicted at age 18 along with two others because of the testimony of a 12-years old boy.

Jackson 58,was exonerated in November after that witness,a man now in his early 50s recanted his testimony.

The witness,Eddi Vernon said in 2013 that police detectves threatened to put his parrents in jail and coerced into implicating Jackson and brothers Wiley and Ronnie Bridgeman in the slaying of salesman Harold Franks outside a corner store.

Jackson and the Bridgeman received death sentences that were later commuted to life imprison.

Jackson's attorneys say their client is believed to have served the longest prison term in US for someone wrongfully convicted.

In March,the state of Ohio paid Jackson just over $1 million in compensation for the decades he spent in prison.

Source AP.
Created at 2015-05-20 00:21:28
Back to posts
UNDER MAINTENANCE
Meet pretty romantic girls you never met before,who're ready to make your day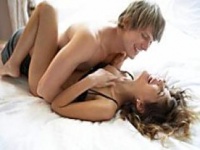 click Here
Need cheap domain name and 24/7 reliable blog or web host services that gives you more than you paid for?
DomainKing
is just the place.And you can pay with the local currency too.