.....news as it happend.....
Online tabloid covering,gossip, crime,scandal,terror and odd news from around the world.

Quote of the day...."The best way to keep your friends is not to give them away."
A Deputy Suprintendent of Police in the counter-terrorist department in Peshawar has been assasinated.nt
In the news
In Peshawar a Deputy Suprintendent of Police(DSP) in the counter-terrorist department(CTD) in Peshawar was on Wednesday morning killed by unknown gunmen.

Dr.Mian Saeed Peshawar SSP (Operation) said that DSP Bahadur Khan was on his way to drop his daughter to school when the assailants on motorcycle opened fire on him near Anam Sanam Chowk in Peshawar's Gulbahar area.

The DSP's daughter was unhurt.Police source said that DSP Bahadur Khan in recent days have been receiving threats from unknown militants.
Created at 2015-05-20 00:50:54
Back to posts
UNDER MAINTENANCE
Meet pretty romantic girls you never met before,who're ready to make your day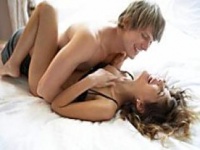 click Here
Need cheap domain name and 24/7 reliable blog or web host services that gives you more than you paid for?
DomainKing
is just the place.And you can pay with the local currency too.